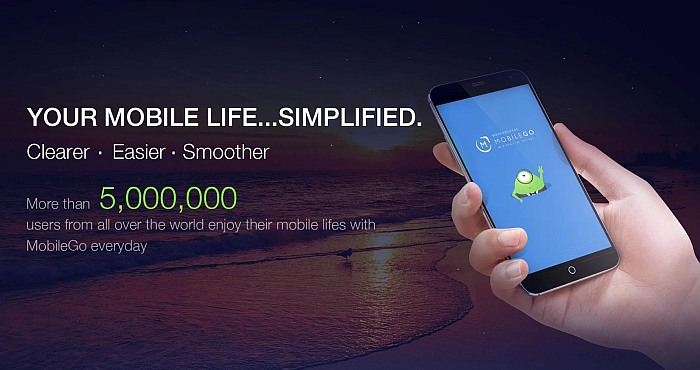 Looking for the Best Memory Cleaner Apps for Android? The Android device is more like a computer or laptop which has got various hidden processes carrying out all the time in the background, however, dissimilar to the PC or laptop, the immediate user access to these processes is not all the time possible.
Cleaner apps take care of the hidden stuff, background processes and remove the idle processes which take extra memory space.
The cleaning apps are intelligent smartphone storage and memory cleaners which can assist you in saving a huge amount of the extra space on your device just by one touch.
Here are few top cleaner apps which are available for Android devices, and can be downloaded easily: MobileGo Storage cleaner App, Clean master and App Cache Cleaner – 1Tap Boost.
MobileGo Storage cleaner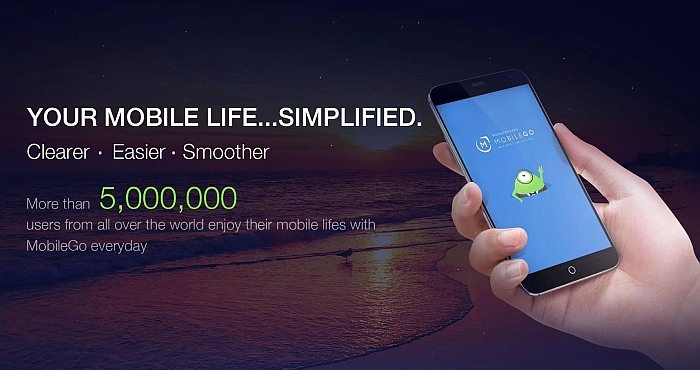 The wondershare mobileGo storage cleaner is itself an Android managing tool which has excellent cleaning features too. It aids in boosting of apps, handles the APKs, uninstalls the apps, and frees up the extra space by eliminating the junk items. It also has the features such as file transfer, app manager, and SafeEraser which make it the best option for most of the users who are searching for all in one cure for all of their Android issues.
Clean master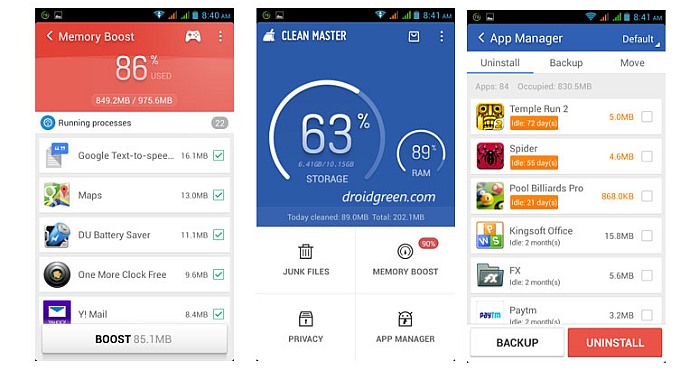 The clean master is the most widespread and popular android storage cleaner app which is widely used all around the world. It is convenient to use and allows the user to wash out the app cache, extra files, history and so many other junk items which may pile up in your system even after the installation of the Android storage cleaner app. The clean master has itself a beautiful, colorful and user-friendly interface however the best section of this framework is that this doesn't lead to any battery drainage.
App Cache Cleaner – 1Tap Boost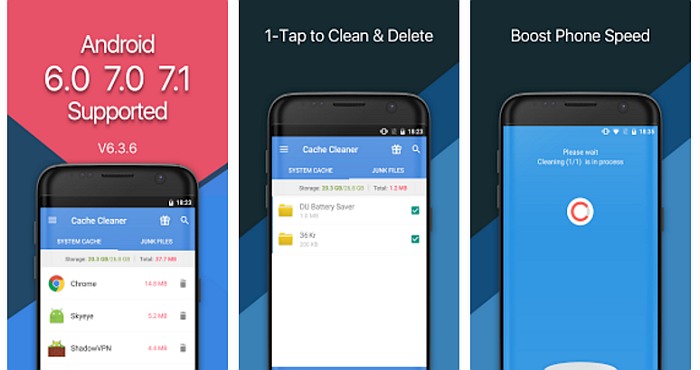 The app cache cleaner allows you to clean out the cache files which are stored by the apps in your android device. The app saves these cache files for a speedy relaunching however these files try to pile up with the time and takes up additional memory space. The app cache cleaner permits the user to recognize the memory using apps which are based on the size of the junk files made by these apps. The best feature which is owns is that it adjusts the reminder to make you know the moment when the cache files require to be cleaned by the app cache cleaner.