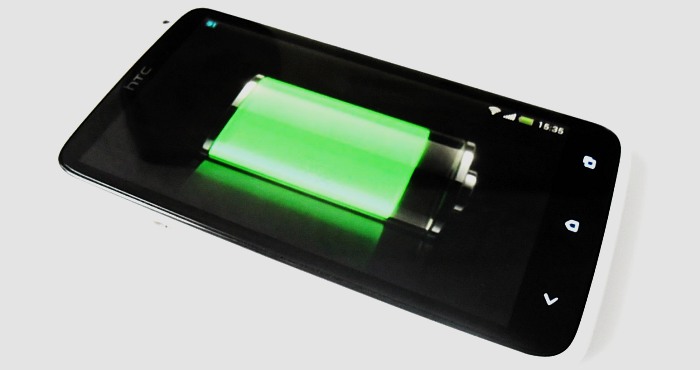 Whereas most people still judge best android smartphones with water resistance, processing power, and camera specs. But battery life is most important factor to put into consideration. In this era of smartphones it is not about what device will last a whole week so as to be considered best battery-wise. A good smartphone should last for over a day before running out of charge.
The following devices pass that list:
HTC One M9
The battery of HTC One M9 is just bigger by a margin from the HTC One M8. The former has a battery that stands at 2840mAh and has got the ability to outperform the latter (its predecessor One M8). The battery of this phone lasts for over 24 hours but with extreme watching like Video-watching it can nearly last for over 13 hours. This battery also charges very fast whereby in just less than 30 minutes you will be able to charge over 50 percent of the battery.
OnePlus One
This phone has got a Cyanogen OS, a very big screen, a powerful 3100mAh battery, and a relatively low asking price. With this battery you can use your phone for over a day under normal usage and over 13 hours when watching videos and using the internet throughout.
Samsung Galaxy Note 4
With its powerful 3220mAh battery, the Samsung Galaxy Note 4 can be used for over 30 hours under normal phone usage. This phone has got very great features like S-Pen stylus, 5.7-inch QHD screen and many more. This phone also charges very fast whereby you can charge almost over 50% of the battery within half an hour.
LG G3
LG G3 has a battery capacity of 3000mAh, 3 GB of RAM, a Snapdragon 801, and as well this smartphone is powering a 5.5-inch QHD LCD screen. With this device you are assured of 2 days of normal usage. The phone can last for over one day when running demanding apps like video players and playing games.
HTC One M8
This phone has a battery power of 2600mAh, Snapdragon 801 processor, and a powerful 5-inch Full-HD display. This phone still stands as one of the powerful android devices in terms of battery saving in the market. Under normal usage this phone can run for over a day.
Sony Xperia Z3
With a battery power capacity of 3000mAh which is relatively lower than that of Xperia Z2, Z3 still stands out as a great phone in terms of battery life. Under normal usage this phone can run for over 48 hours before recharging.
Huawei Ascend Mate 7
Huawei Ascend Mate 7 is one of the phones with large batteries in the market. With a battery power of 4100mAh, octa-core hisilicon Kirin 925 processor, and a Chinese phablet's mammoth 6-inch Full-HD screen. Under normal usage this phone can run for over two days before recharging the battery.